0
MEMBERS RESIDING OUTSIDE THE STATE OF FLORIDA
0
MEMBERS WHO LIVE OUTSIDE OF THE UNITED STATES
0
FLORIDA BAR BOARD OF GOVERNORS MEMBERS
0
YOUNG LAWYERS DIVISION BOARD MEMBERS
Networking & Referrals
Members have a unique opportunity to truly enhance the value of membership in the Florida Bar by meeting, getting to know and referring business to and from other out-of-state, as well as in-state members.
News & Happenings
Members stay updated on issues of professional interest, such as practice certifications, multi-jurisdictional practice, ethics opinions and advertising rules.
Continuing Legal Education (CLE)
Members receive many opportunities to maintain Continuing Legal Education (CLE) requirements in order to practice in Florida.
Remote Pro Bono Opportunities
Our comprehensive list of Florida pro bono opportunities that can be performed from anywhere will connect you with those in need. + LEARN MORE
Presenting
Free Ethics
Online Audio
The free ethics audio is produced annually for members of the Out-of-State Division of The Florida Bar. If you would like to access the recording, contact Emily Young at: [email protected] or 850-561-5650. Not an Out-of-State Division Member? Join today!
Email Administrator for Details
April 11, 2024
-
April 14, 2024
June 19, 2024
-
June 22, 2024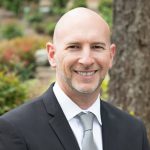 I joined the Out-of-State Division shortly after moving from Florida in 2009 following a networking reception in Atlanta. The Division provides many ways for out-of-state attorneys to get involved including multiple committees and leadership roles. Over the years, my involvement with the Division has provided me with the opportunity to meet Bar members throughout the country, developing both personal and professional relationships that otherwise would not have existed.
Initially I joined the Out-of-State Division because it was a great way to meet and network with other Florida-barred attorneys living outside of Florida, but quickly realized the important role that the Division plays in representing the interests of out of state Florida-barred attorneys. I am thankful to be involved in reviewing the rules and legislation that affects how attorneys practice law in the state of Florida.
My membership in the OOSD opened so many doors from the very moment I joined as its YLD Liaison. The Executive Council immediately welcomed and invited me to become more involved, which resulted in many leadership opportunities and friendships along the way.
I enjoy being a member of the OOSD because I have met members of The Florida Bar who practice in many different states. The OOSD has also provided me with the unique opportunity to interact with the leaders of The Florida Bar at our annual joint meeting with the Board of Governors.